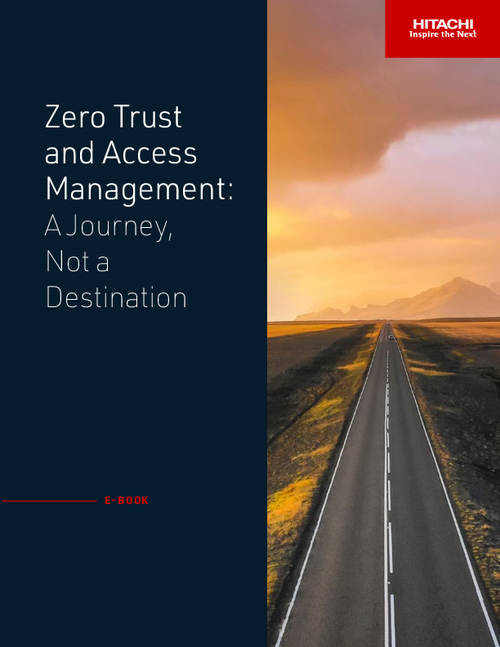 Gartner reports that by 2022, 80% of new digital business applications opened up to ecosystem partners will be accessed through Zero Trust (ZT), and by the following year, 60% of enterprises will phase out their remote access virtual private networks (VPN) in favor of ZT.
As traditional security methods lose steam across the market, Zero Trust is the exemplar model for the next generation of security infrastructures. But a Zero Trust paradigm doesn't happen overnight. And questions abound: How do you create a security ecosystem that evolves toward Zero Trust? Which solution is right for your business?
Download this eBook to discover the answers to these essential ZT questions and find out how you can transform your organizations digital identity and access security culture with Hitachi ID.