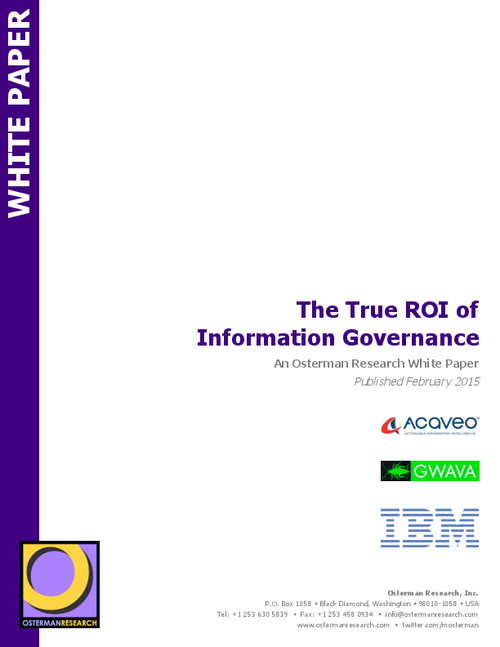 This whitepaper from Osterman Research, explores the origins of the "information problem" many organizations are now facing and presents a detailed discussion of how to calculate your current information costs as well as how to calculate the ROI of an information governance program.
In this whitepaper, you will learn:
How to find, categorize, manage and defensibly dispose of electronically store information (ESI).
The top three drivers for justifying information governance.
How effectively addressing information governance challenges can be financially justified using ROI calculations.