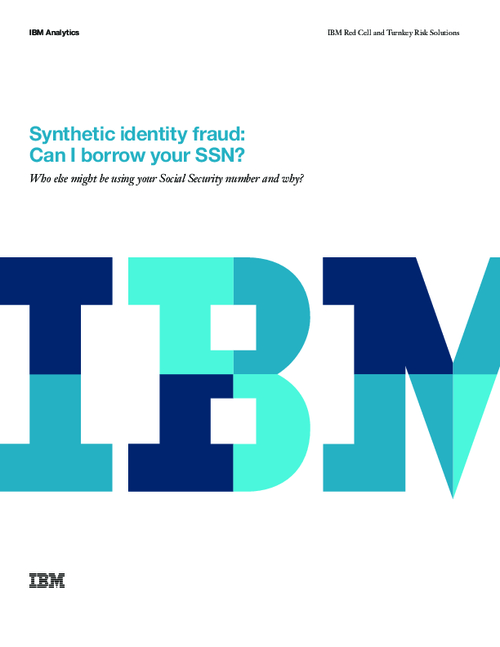 Synthetic identity fraud is more pervasive than most people are aware. Synthetic identities are used to obtain financial services, medical benefits, insurance and rental housing, among other things.
This paper is a primer for understanding synthetic identity fraud. It defines synthetic identity fraud, describes its evolution, explains how it works and what the identities are being used for, identifies the industries being impacted and shows who is most commonly targeted and why. It also highlights some of the challenges and the ramifications associated with this fraud type.
Download this whitepaper to learn:
How synthetic identify fraud is defined.
The evolution of conventional fraud.
The five steps scheme to creating a synthetic identity.