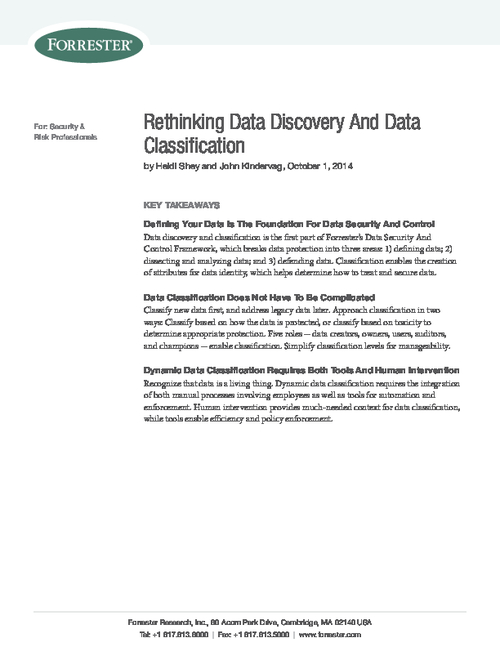 Read this Forrester whitepaper to learn more about the critical, yet often overlooked, role that data classification and data discovery can play in reducing your organization's risk and enhancing security.
In this whitepaper you will learn the key takeaways including:
Defining your data is the foundation for data security and control.
Data classification does not have to be complicated.
Dynamic data classification requires both tools and human intervention.