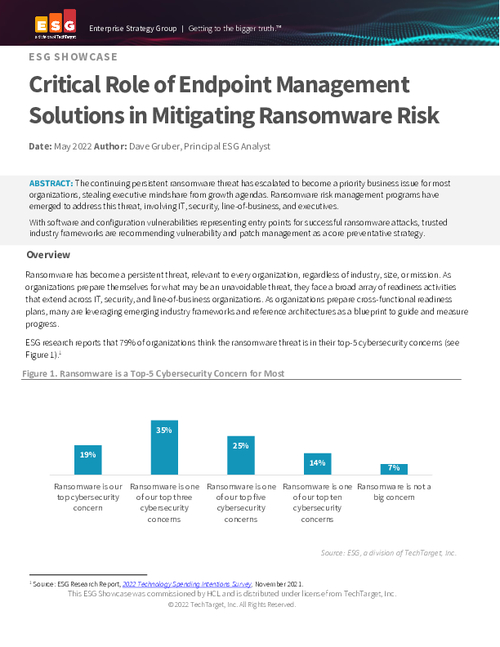 Ransomware continues to be a top threat and has been elevated to a critical business priority for most organizations, yet software and device hygiene gaps enable attackers to penetrate cyber-defenses, acting as an entry point for ransomware attacks.
The NIST (National Institute of Standards and Technology) Security Framework has become an industry-standard benchmark, widely used by security teams to guide and measure overall security architecture and implementation progress. Ransomware preparedness activities are broken out into these 5 core NIST functions, and endpoint management solutions play a key role in implementing an extensive amount of preventative actions.
Download this report to uncover specific NIST recommended actions that can be fulfilled using endpoint management solutions such as HCL BigFix.