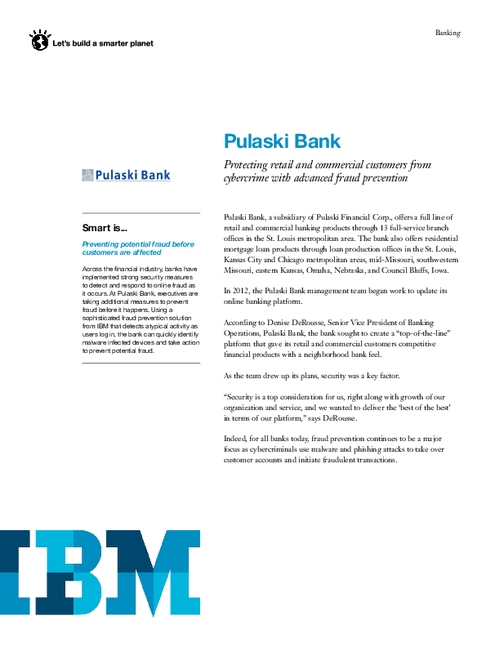 Across the financial industry, banks have implemented strong security measures to detect and respond to online fraud as it occurs. In 2012, the Pulaski Bank management team began work to update its online banking platform. The bank sought to create a "top-of- the- line" platform that gave its retail and commercial customers competitive financial products with a neighborhood bank feel. As the team drew up its plans, security was a key factor.
Download this case study to learn how this bank went about:
Detecting and preventing malware and phishing attacks on customer endpoints;
Creating a strong defense to help prevent fraud losses.