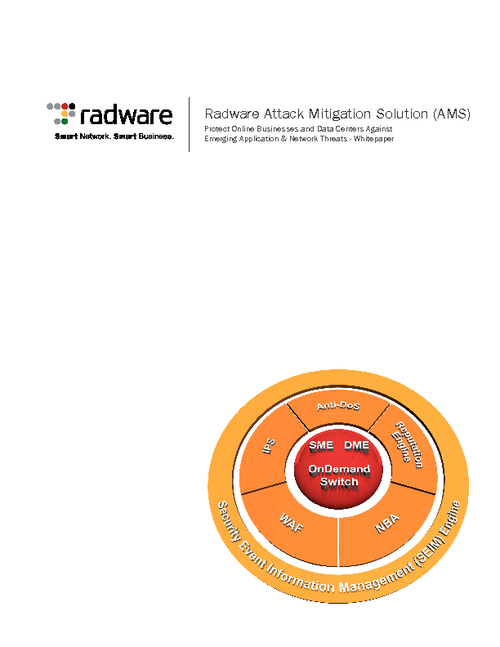 Cyber activists and financially motivated attackers are getting sophisticated - launching prolonged, multivulnerability attack campaigns. No single tool or solution is effective against the broad range of attacks that target every layer of the IT infrastructure - the network layer, the servers layer and the applications layer. Only with Radware's Attack Mitigation System, offering both on-premise and cloud based systems, online businesses, data centers and service providers can assure their on-line presence and maintain productivity.
This white paper:
Reviews the changing threat landscape;
How the threat landscape impacts online businesses;
Maps the required security modules to fight emerging attack campaigns.