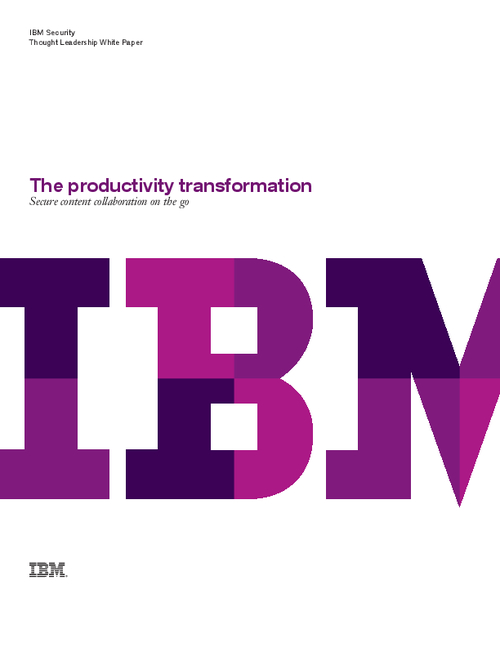 This paper will explore the rapid workplace productivity transformation of securing enterprise content so employees can use smartphones and tablets to run their business from the palms of their hands.
As more people use mobile devices to work, what are the key elements of an Enterprise Mobility Management (EMM) solution that successfully allow content creation, editing, sharing, syncing and pushing to mobile devices?
Download this whitepaper to learn tips on how to help you satisfy C-level productivity demands balanced with IT security and usability requirements.