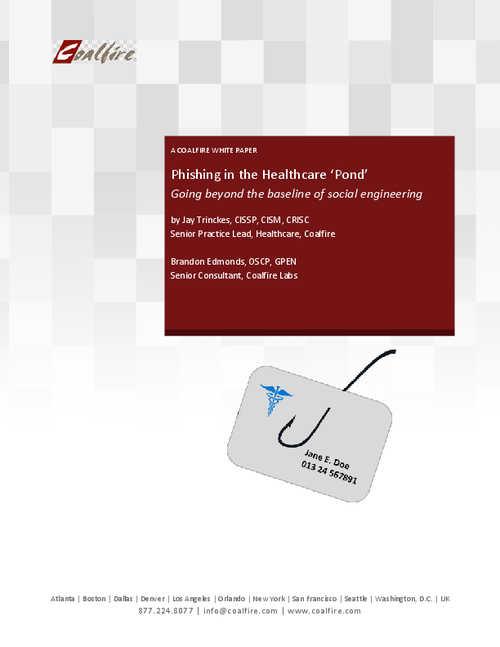 Hackers know people are the weakest links in an information security program and have refined the art of social engineering accordingly. One method in which the hackers prey on their victims is through phishing which utilizes electronic communication that appears to be trustworthy to obtain sensitive information.
With health data becoming more valuable to hackers on the black market and the belief that the healthcare industry is not 'up to par' with security as other industries, the healthcare industry will continue to see an increase in attacks. Read this white paper to see what can organizations can do to protect themselves from falling victim to social engineering attacks like phishing.
Download this white paper to explore
What procedures organizations should train their employees to follow to prevent phishing attacks;
What social engineering is and what it measures;
How Coalfire goes beyond the baseline to to deliver the most thorough testing.