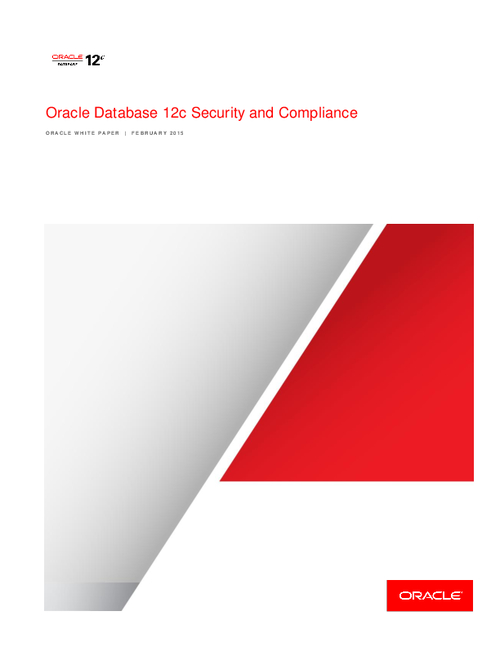 Security and compliance requires a defense in depth, multi-layered, security model that includes preventive, detective, and administrative controls. Controls should be aligned with the sensitivity of the data, its location, its environment, and applicable regulations. Additional consideration should be given to the business impact should the data be lost, stolen, or used for unauthorized purposes.
This whitepaper will give an overview of Oracle Database 12c Security combined with the Oracle Audit Vault and Database Firewall and Oracle Key Vault solutions, that provides unprecedented capabilities to protect data and defend against cyber threats.
Deploying and managing Oracle Database 12c security is easy with simplified setup and configuration as well as a new security menu in Oracle Enterprise Manager 12c.
Oracle Database 12c delivers a wealth of security enhancements and new features including conditional auditing, privilege analysis, data redaction, enhanced encryption key management, real application security, mandatory realms, and performance optimizations to name a few. Fully integrated with Oracle Multitenant, security controls can be customized for individual pluggable databases.