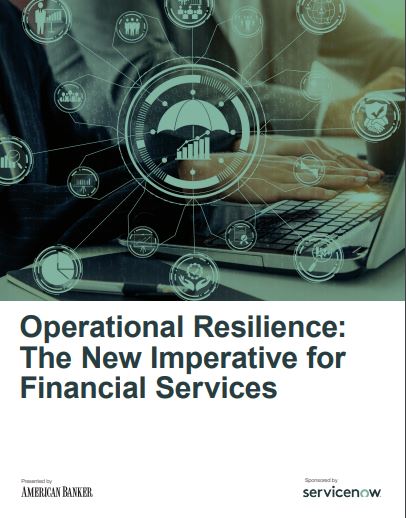 Before Covid-19 had an unprecedented global impact on financial services, regulators in the United Kingdom had for some time been focusing their attention on how financial institutions (FIs) could address the challenges of responding to unforeseen events. Operational resilience is the collective description given to the range of activities that an FI delivers to ensure that its important business services to customers are delivered in a robust and resilient way.
The joint "Consultation Papers on Operational Resiliency," published December 2019 by the U.K.'s Financial Conduct Authority, Prudential Regulatory Authority and the Bank of England, outline sweeping proposals designed to protect the country's financial services sector against high-impact events that could derail the economy.
Download the Report and learn to take a more comprehensive, end-to end view of key business services.