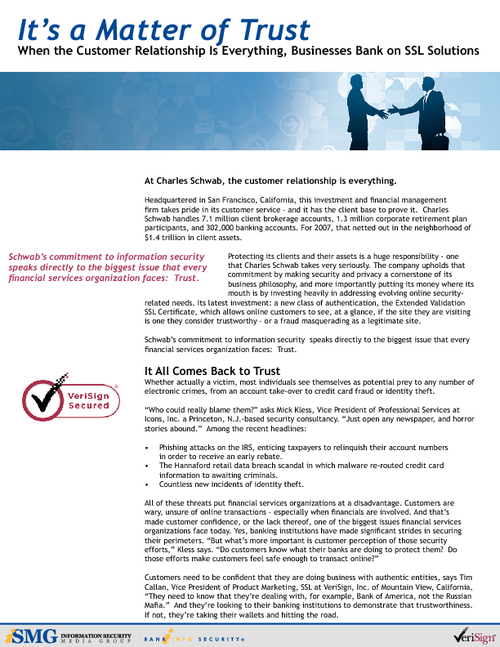 At A Time When Preserving Customer Trust Is Critical, Financial Institutions Bank On Technology Solutions
The credit crisis and security threats have pushed financial institutions to step up their efforts to secure personal data and ensure their customers' trust.
Download this white paper for case studies of companies rededicating themselves to securing customer relationships, including:
Charles Schwab -- Headquartered in San Francisco, California, this financial services firm upholds its customer commitment by making security and privacy a cornerstone of its business philosophy. Its latest investment: a new class of authentication, the Extended Validation SSL certificate, which allows online customers to see, at a glance, if the site they are visiting is one they consider trustworthy - or a fraud.
Schwab's commitment speaks directly to the biggest issue that every financial services organization faces: Trust.
Other examples include:
DebtHelp
Overstock.com
HSBC