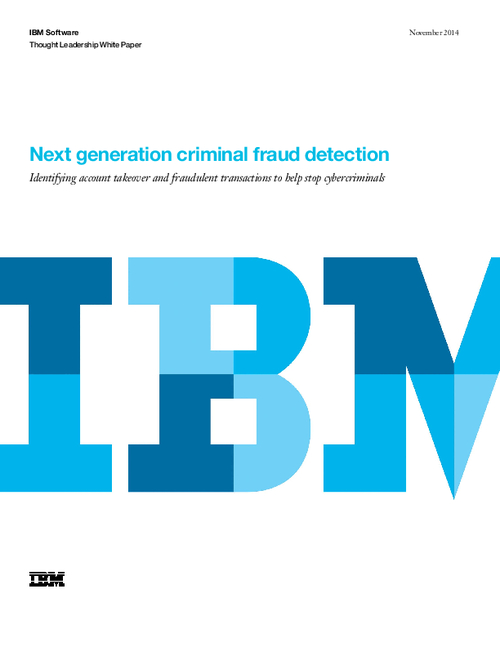 Much of the currently used statistical-based fraud detection methodology is creating significant challenges for both organizations and end users. These statistical models generate high false positive rates and provide a risk score that does not effectively distinguish between legitimate and malicious activity.
With the introduction of sophisticated threats, such as advanced phishing, pharming and malware, authentication has become less effective. Authentication methods including out-of-band and one-time passwords as well as security questions can be bypassed with minimal effort by fraudsters. While more sophisticated authentication techniques have been developed, the customer experience has been compromised.
Read this whitepaper to find out how challenges faced by traditional risk engines can be addressed by using a next generation approach.