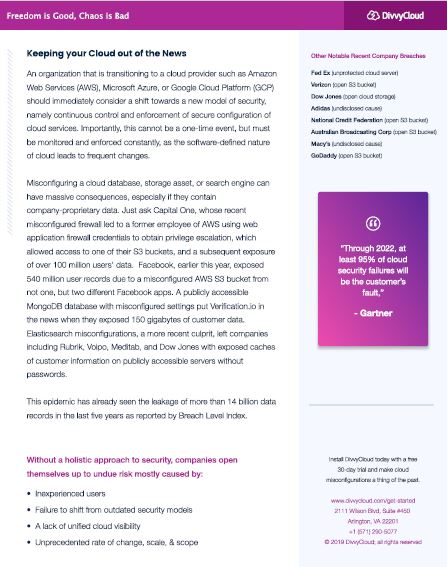 Misconfiguring a cloud database, storage asset, or search engine can have massive consequences. This misconfigure epidemic has seen the leakage of more than 14 billion data records in the last five years.
Read this report to learn how your organization can:
Ensure account-level controls, logging, auditing and monitoring;
Configure storage buckets and compute layers to remediate public access in real-time;
Gain visibility into IAM roles and policies across all accounts, with least privilege control.