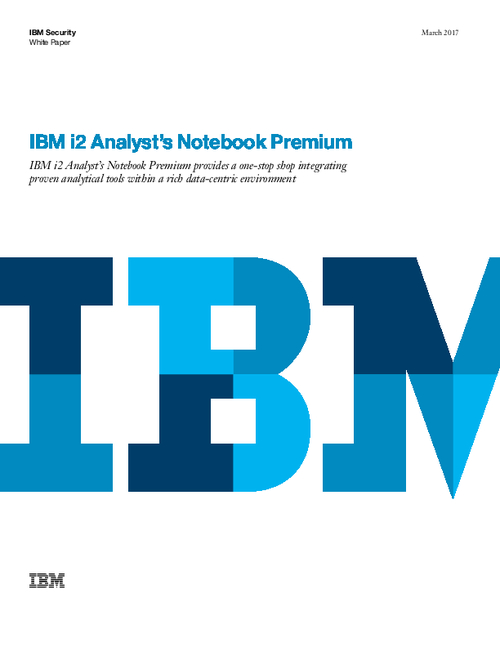 Analysts and investigators who conduct investigative analysis to combat criminal and terrorist activity face more challenges than ever. However, there are solutions to help them discover networks, patterns and trends within increasing volumes of structured and unstructured data.
Download this whitepaper on IBM's i2 Analyst's Notebook Premium to learn how it helps organizations:
Reduce costs by storing available data locally in a single location;
Increase the potential of information discovery across locally stored data;
Reduce the time spent on creating multidimensional views of key information.