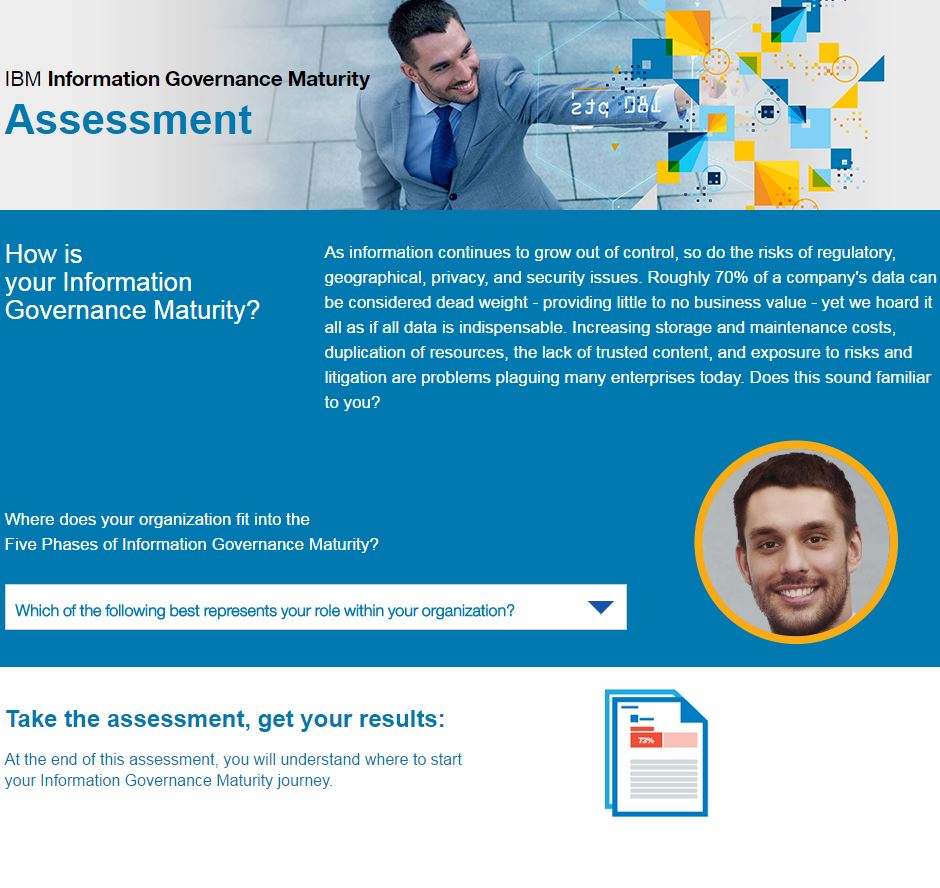 What phase is your information governance maturity in?
As information continues to grow out of control, so do the risks of regulatory, geographical, privacy, and security leaks. 70% of data is neither what we want or need to accept, but today we hoard all data as if everything rises to the same value and duty to the organization- often with many duplicates online.
Take this online assessment to find out where your organization falls on the information maturity model.