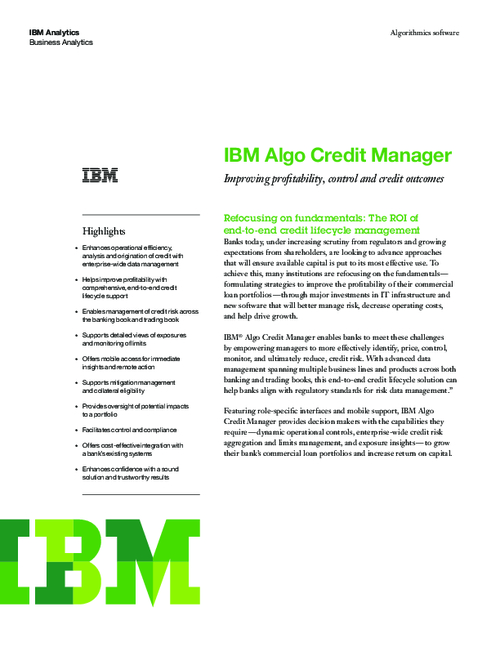 Banks today, under increasing scrutiny from regulators and growing expectations from shareholders, are looking to advance approaches that will ensure available capital is put to its most effective use. To achieve this, many institutions are refocusing on the fundamentals - formulating strategies to improve the profitability of their commercial loan portfolios - through major investments in IT infrastructure and new software that will better manage risk, decrease operating costs, and help drive growth.
Download this white paper to explore:
The ROI of end-to-end credit lifecycle management;
How to improve operational efficiency;
How to mitigate risk and remain compliant.