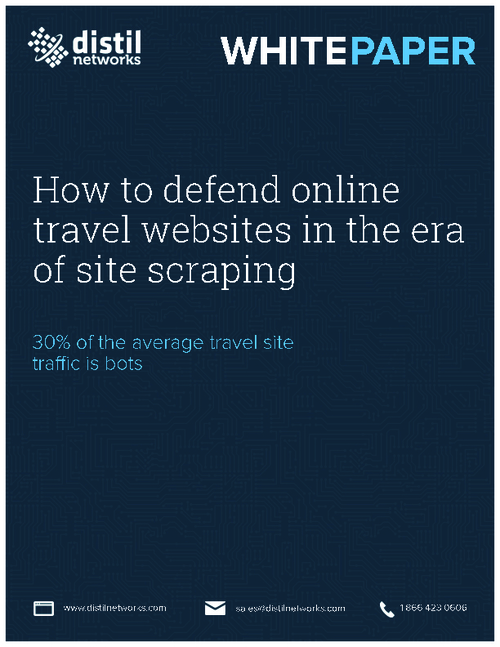 In today's world, the reality of web scraping is here to stay within the travel industry. An online travel website's ability to detect and manage bots that scrape unique content, pricing data, and availability data can mean the difference between succeeding or failing to protect your business from unnecessary competition and price wars.
Download this whitepaper to explore:
The prevalence of website scraping in the online travel industry;
The reasons behind its expected continuance;
How forward-looking travel sites are applying new bot mitigation technology to both fend off damaging scraper bots and re-direct them for business benefit.