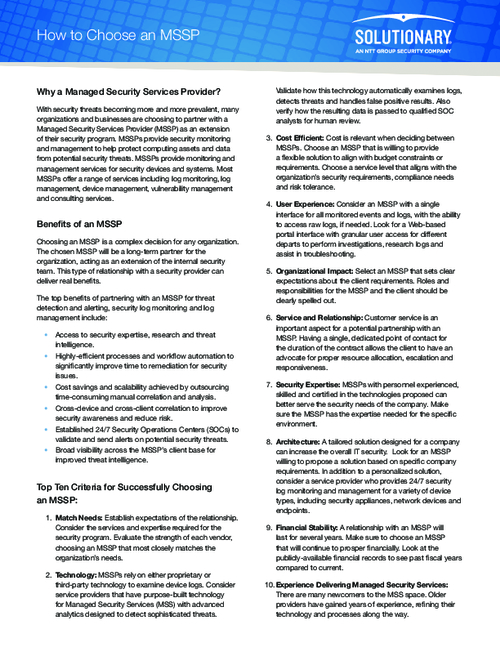 With security threats becoming more and more prevalent, many organizations and businesses are choosing to partner with a Managed Security Services Provider (MSSP) as an extension of their security program. Most MSSPs offer a range of services including log monitoring, log management, device management, vulnerability management and consulting services.
Download this white paper to explore
The benefits of an mssp;
The top ten criteria for successfully choosing an mssp.