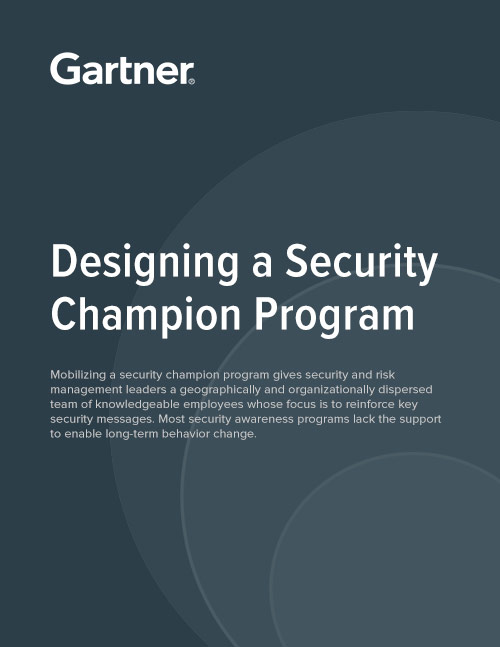 As phishing, ransomware, and social engineering attacks continue to get more sophisticated, we also see they no longer discriminate. Regardless of size, every organization is now vulnerable to cyber threats, making organization-wide security awareness training your key to resiliency.
Proactive security and IT professionals know this, but building a security-alert culture that permeates your entire organization requires year-round time and energy. It's no easy task to continually engage, educate and motivate all employees. This is where Security Champions can help. As your internal network of security ambassadors, these non-IT allies are trained to advocate your security awareness message and model security best practices among peer groups.
Read more to learn how this can be implemented into your organization.