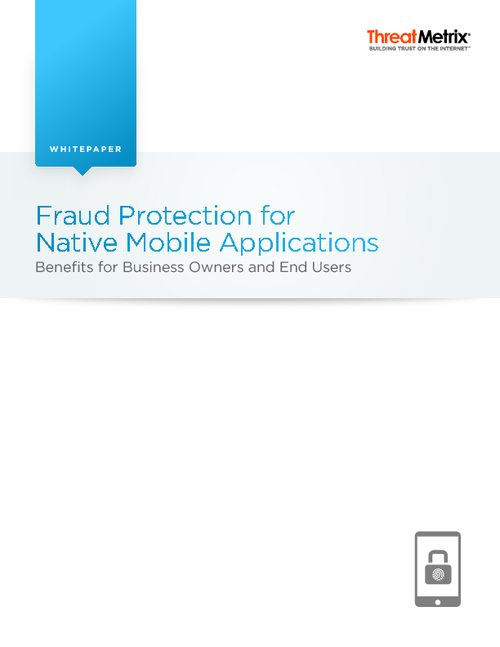 The use of smartphones, tablets, and other mobile devices to conduct online transactions has rapidly grown into a standard practice. A large percentage of these now-common mobile transactions are completed using mobile apps. Unfortunately, crime associated with their use has increased correspondingly, resulting in a critical need to detect and prevent fraud related to their malicious use.
This white paper provides an overview of:
How to stop mobile app based fraud;
What is required to increase the levels of trust for any mobile application;
How to deliver mobile fraud protection that can be easily tuned based on a businesses risk tolerance.