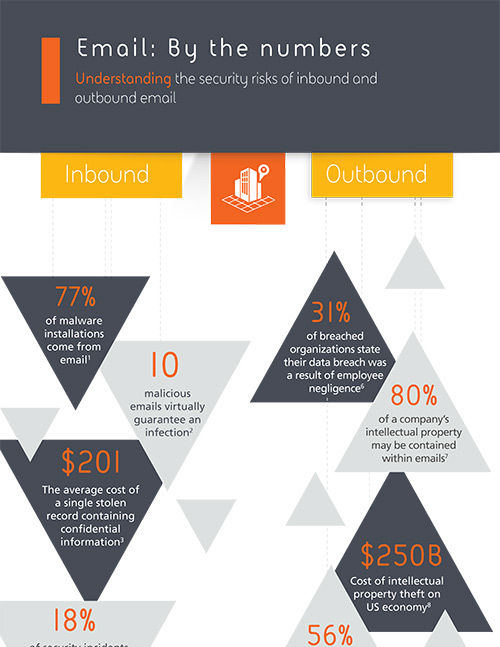 Safeguarding your organization's email - the dominant form of business communication - is imperative for any organization. Anti-spam and anti-virus security isn't enough to protect your organization. Cyber attacks are now targeted, expertly-crafted and well-funded.
Download this infographic to:
Understand the security risks of inbound and outbound emails;
Learn why your employees are a threat to your security;
Find solutions to minimize your risk of data loss.