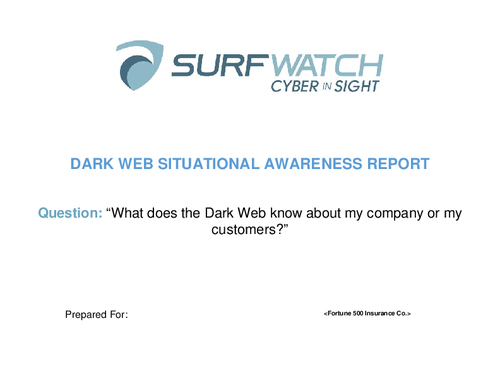 The motivation for individuals to sell their wares on Dark Web markets is primarily to sell items of questionable legality or out-right illegal items, with a high level of anonymity. Anything that can be obtained easily or with minimal risk, and then sold for profit is going to be a prime target for the Dark Web.
Download this case study to explore:
Fraud footprint identification on the Dark Web;
Cyber health risks;
Physical manipulation of cyber data.