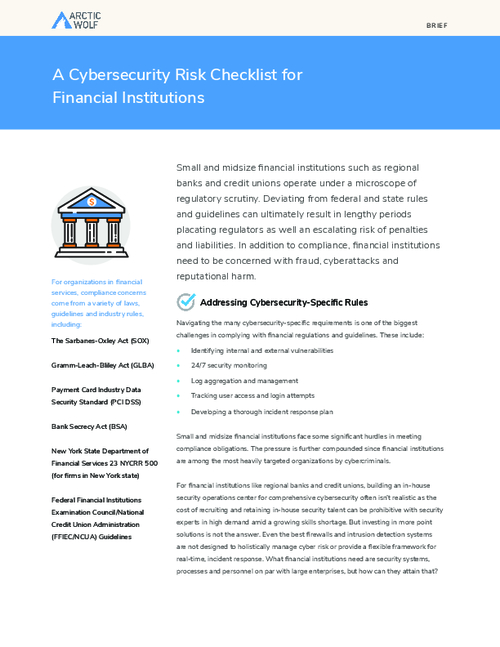 Small and midsize financial institutions such as regional banks and credit unions operate under a microscope of regulatory scrutiny. Deviating from federal and state rules and guidelines can ultimately result in lengthy periods placating regulators as well an escalating risk of penalties and liabilities.
Download this brief to ensure your FI is protected from:
Fraud;
Cyberattacks;
And reputational harm.