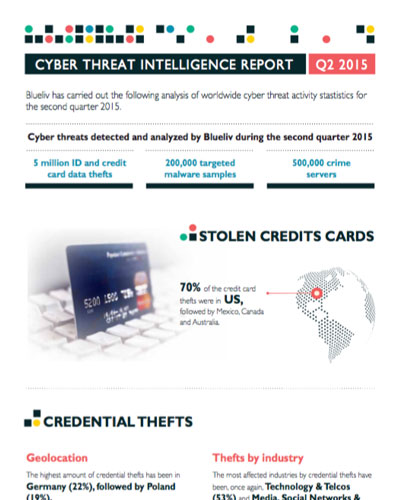 Every quarter, Blueliv Research team carries out the following analysis of worldwide cyber threat activity statistics for the third quarter 2015.
This report is addressed to Enterprise businesses aiming to get a centralized and global overview of the current threat landscape.
In this executive report, you will find out how many stolen ID and credit cards, targeted malware and crime servers we have identified and analysed.
You will also find out:
which geographical area are the most targeted
Which Industries are the most affected by these thefts
the type of Malware and botnets that are the most active