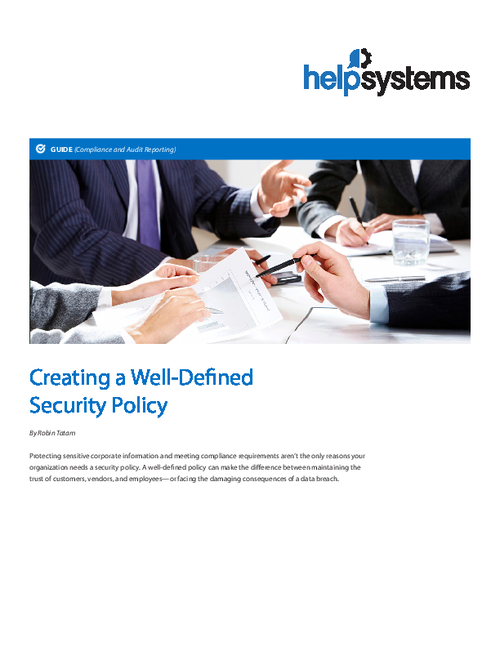 One step that is often overlooked when securing your system is the creation of a security policy.
Protecting sensitive corporate information and meeting compliance requirements aren't the sole reasons an organization needs a security policy. A well-defined policy can make the difference between maintaining the trust of customers, vendors, and employees-or facing the damaging consequences of a data breach.
Download this whitepaper to learn more about:
Processes any company can follow to develop their own well-defined security;
Sample templates for IBM i and AIX security policies for your reference;
Additional resources to protect your company's data and security.