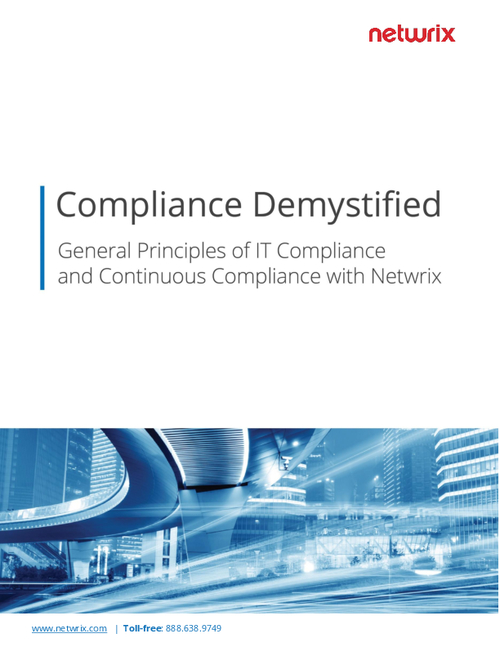 If you are an IT manager or administrator, you might have encountered compliance in this or that form. Though the topic is a hit these days, only few IT Pros can explain what compliance really means and what requirements it imposes on the IT processes within an organization.
This free white paper is intended to "demystify" IT compliance; in other words, it seeks to reduce the uncertainty about IT compliance by providing a single and comprehensible source of information.
Download this white paper to learn
What compliance is;
What the similarities and differences are between regulations;
How to correlate particular requirements with IT processes;
How compliance can be approached in any organization.