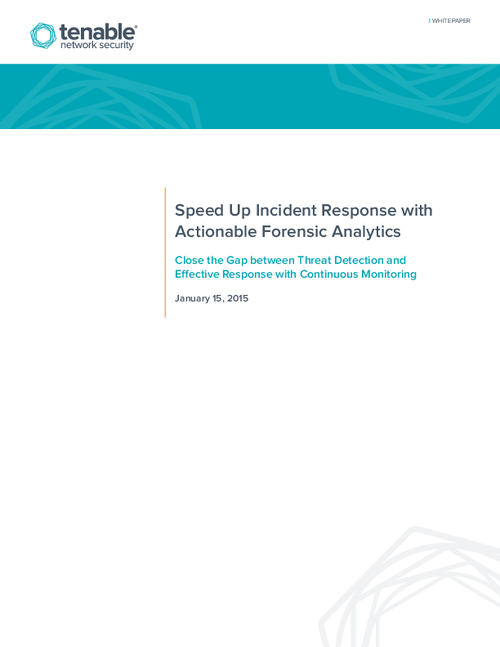 The average total organisational cost of a data breach has been on the rise. In part, these costs are due to delays in breach detection, which can often take weeks to months after the initial compromise. Delays occur because security teams do not have actionable forensic data to pinpoint compromised hosts or identify sensitive data that has been stolen.
Download this paper to explore:
How organisational silos and inefficient process inhibit the effectiveness of IT and Security Operations.
Why gathering actionable forensic analytics data is needed to identify advanced attacks both at the network and host levels.
Why responding to security incidents requires flexible techniques that leverage both workflows and automation.