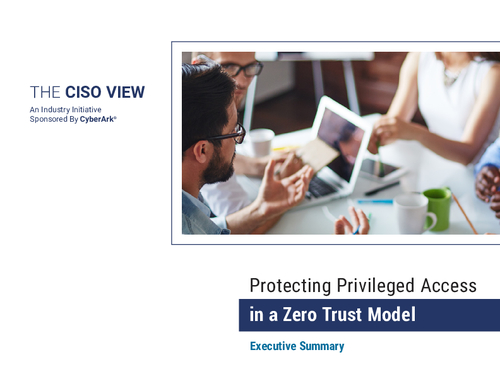 The trend to a Zero Trust model of information security is gaining momentum. Digital transformation and enterprise mobility are rapidly eroding the traditional perimeter-based model paving way for Identity Security strategy across the enterprise.
Zero Trust approach and Identity Security architecture become part of the new, perimeter-less security model. What does this mean for protecting privileged access and digital identities across the enterprise?
To explore these issues, CyberArk commissioned researchers to interview 12 leading security executives from Global 1000 organizations who have been steering their organizations toward a Zero Trust model. Based on the panel's first-hand experiences around protecting privileged access while adopting Zero Trust approaches, this report is one of the first to offer practical and operational insights for you and your team.
Read the Report Executive Summary to discover key findings and recommendations on protecting privileged access in a Zero Trust model.