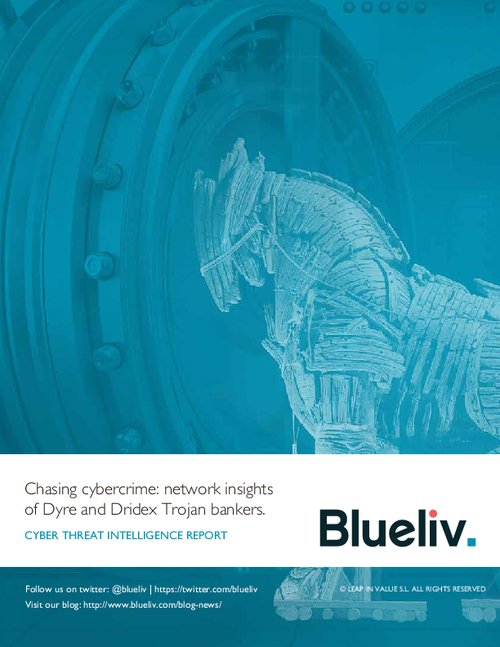 Dridex has been the scourge of banks regarding bank data and credential theft as well as fraud in the last 12 months. Cyber criminals have been improving the network following to the special cases and problems they have faced depending on the financial institutions they have attacked. They have also improved their network thanks to issues raised by researchers, law enforcement institutions or even after being detected.
Dridex has suffered several attempts of closure, commonly known as takedowns and some of its supposed leaders have been arrested. However, since September, it has recovered and reappeared in several occasions, even launching new campaigns.
Why have takedowns not been totally effective?
Will Dridex be reloaded despite the recent arrests of the band that manages it?
The following report helps financial institutions to get some answers to these questions in order to help them address these recurrent threats.