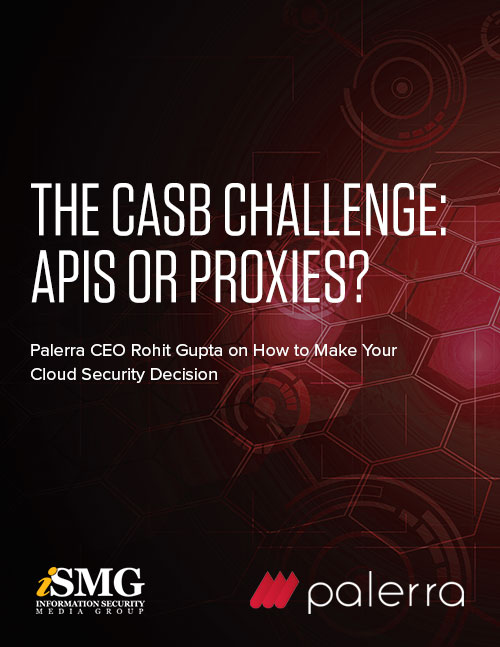 In recent months, Cloud Access Security Broker solutions have emerged as a defacto, mandatory control.
Rohit Gupta founded Palerra in 2013 with a vision of enterprises embracing the cloud. And that's happened. But with cloud ubiquity has come a new reality, he says.
"Enterprises recognize that there is a security aspect that they've got to take care of," Gupta says. "They've got to understand that information is going into the cloud. They have to be careful about their users whose information is [in the cloud] ... and, really, the cloud represents this new attack vector that enterprises have to care about."
Hence, the rise of the CASB and the question over which approach is better to take - proxy vs. API.
Download this interview with Gupta to explore:
Merits and tradeoffs of each CASB approach;
Why Palerra has embraced the API method;
What security leaders need to be asking of their prospective CASB technology partners.