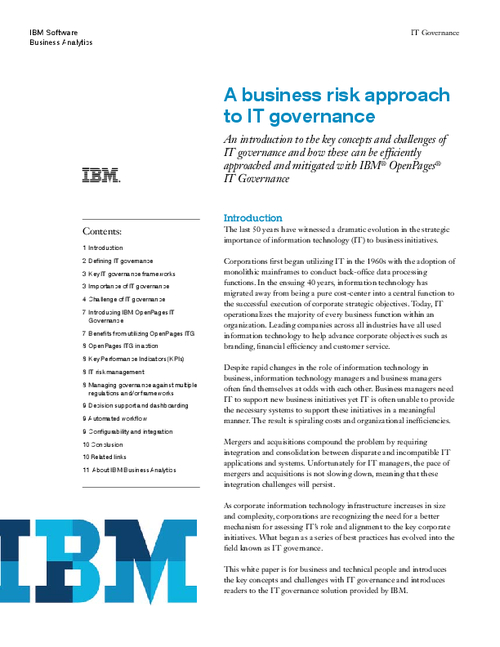 The last 50 years have witnessed a dramatic evolution in the strategic importance of information technology (IT) to business initiatives. Corporations first began utilizing IT in the 1960s with the adoption of monolithic mainframes to conduct back-office data processing functions. In the ensuing 40 years, information technology has migrated away from being a pure cost-center into a central function to the successful execution of corporate strategic objectives. Today, IT operationalizes the majority of every business function within an organization. Leading companies across all industries have all used information technology to help advance corporate objectives such as branding, financial efficiency and customer service.
Download this white paper to explore:
Defining IT Governance;
Challenges of IT Governance;
IT risk management.