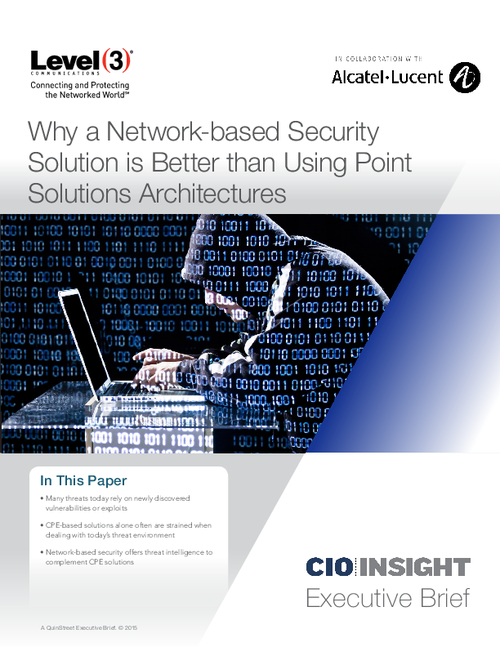 As security requirements and cyber threats keep evolving, network-based security that relies on monitoring command and control servers, suspect sites and IP addresses, and Netflow sessions, as well as looking for unusual activity, brings many benefits. In particular, network-based security offers enhanced protection against the growing number of unknown threats that are hard to block when using customer premises equipment (CPE) point solutions. Such solutions have the added disadvantage of being labor-intensive to manage, thus adding to operational costs.
Download this whitepaper to explore:
How the changing threat environment is making it harder to protect an organization's systems and data;
Issues to consider with CPE point solutions;
Capabilities that a network-based security solution can offer.