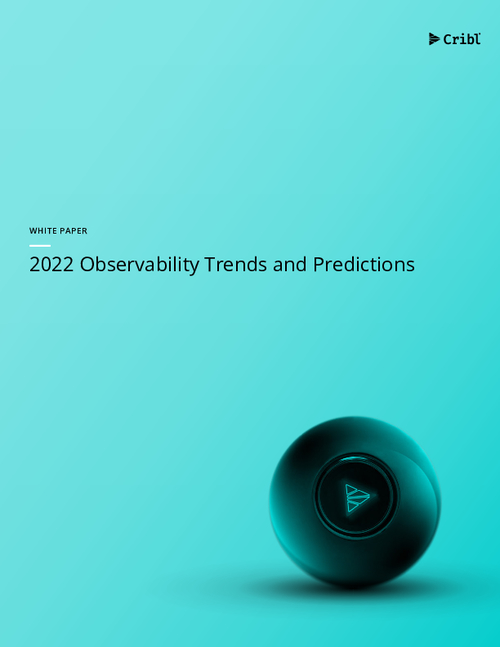 Observability is becoming a critical priority for operations and security teams. Join Cribl's experts as they share predictions for the top observability trends to emerge in 2022. Whether you're new to observability or you're a seasoned operator, these trends will drive your planning today to help you unlock the value of all of your observability data throughout the next year.
In this whitepaper, we'll cover trends in cybersecurity, cloud migrations, machine learning, and, of course, observability, including:
Implementation best practices to solve your security and operational challenges;
The changing role of security teams in observability maturity;
Adoption trends for cloud-based monitoring and observability;
The latest system of discovery for your observability data.
Download the white paper for more details.