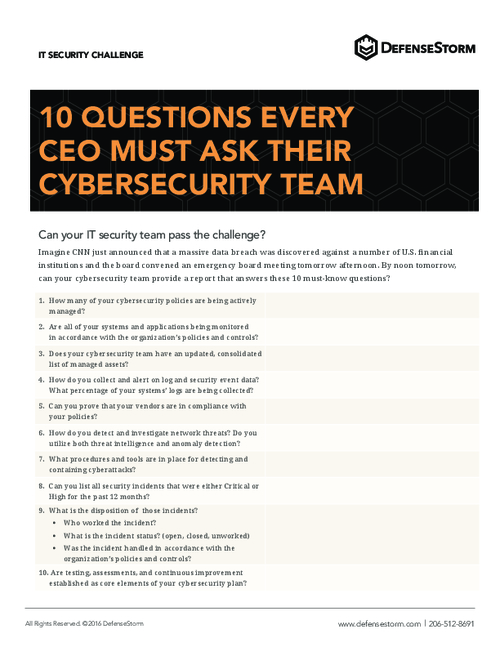 In today's ever-changing cybersecurity landscape, your IT security team needs to be able to respond to critical incidents and policy questions in the event that the unthinkable happens. At DefenseStorm, we've got a team of banking industry veterans who have helped us determine the keys to a well tuned IT security team. We've built out a Top 10 questions guide that the C-Suite of any Financial Institution can use to get a better understanding of where their own team stands.
Download this guide from DefenseStorm to explore:
What questions should CEO's ask their cybersecurity team?
Where are the current gaps in cybersecurity knowledge?
How prepared your cybersecurity team is.