UK Insurance Co. Hack Impacts 93,000
Staysure Says Encrypted Payment Card Details Compromised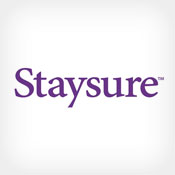 UK-based insurance and financial services firm Staysure has notified more than 93,000 customers that their personal information, including encrypted payment card details, was compromised following a cyber-attack against its systems in October 2013.
See Also: Live Discussion | The Toll of Identity Sprawl in the Complex Enterprise
Compromised information includes encrypted payment card details of customers who purchased insurance before May 2012, along with CVV (card security code) details and customer names and addresses, according to a statement on the firm's website.
The company became aware of the problem on November 14 and informed the relevant card-issuing bodies, regulators and law enforcement, Staysure says.
Staysure hired independent forensic data experts to investigate the extent of the problem. About 7 percent of the company's customer were affected, the investigation shows.
Impacted individuals are being offered free identity monitoring services.