Obama Taps D.C. CTO as First Federal CIO
Vivek Kundra to Ensure Government IT Security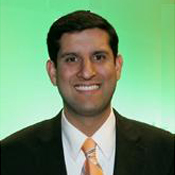 President Obama created the post of federal Chief Information Officer on Thursday, and named Vivek Kundra, Chief Technology Officer of Washington, D.C., to job.

Kundra was a leading candidate for two other high administration positions, the still vacant federal chief technology officer (also a new position) and administrator of e-government and information technology in the White House Office of Management and Budget, a job most recently held by Karen Evans.

"Vivek Kundra will bring a depth of experience in the technology arena and a commitment to lowering the cost of government operations to this position," Obama says in a statement announcing the appointment. "I have directed him to work to ensure that we are using the spirit of American innovation and the power of technology to improve performance and lower the cost of government operations. As Chief Information Officer, he will play a key role in making sure our government is running in the most secure, open, and efficient way possible."

According to the White House, the federal CIO will direct the policy and strategic planning of federal IT investments and is responsible for oversight of federal technology spending. The federal CIO establishes and oversees enterprise architecture to ensure system interoperability and information sharing and ensure information security and privacy across the federal government. The CIO will also work closely with the still-to-be-named federal CTO to advance the administration's technology agenda.

As CTO of Washington, Kundra was responsible for technology operations and strategy for 86 agencies. Earlier, Kundra served as Virginia's assistant secretary of commerce and technology, the first dual cabinet role in the state's history. Kundra is a graduate of the University of Virginia's Sorensen Institute for Political Leadership and holds a master of science degree in IT from the University of Maryland.