'Tis the Season: Add Security to Holiday Greetings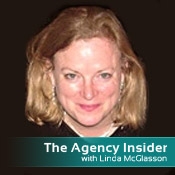 The holidays are such a rush of shopping, parties, family gatherings and sharing. But we're often not ready to tell those close to us about how to protect themselves and the information that they handle for others from thieves looking to take data, skim credit cards and, well, basically ruin many a happy holiday with fraud.
Those intent on fraud come in all shapes and sizes, so it's something to see: the temporary store clerks skimming cards behind the counter, the phishers sending those important bank emails to your customers and saying they must change a password, even the rogue insider at the institution collecting data to sell outsiders.
For your customers, here's a short list of the kinds of scams and schemes criminals are using to make holidays a real heartache.
For your customers, here's a short list of the kinds of scams and schemes criminals are using to make holidays a real heartache:
Fake charity websites -- They're out there and asking, pleading for your credit card information. Stick with the well known ones like the Salvation Army or the Red Cross.
Fake delivery invoices: I get these in both my personal mail and work email, annoying, but they can be ignored. If these fake delivery invoices are opened, they usually deliver some nasty malware onto the computer. If you owe someone money, they're going to call you or send invoice via snail mail.
Fake "New Friend Request" emails: These are sneaky, so be on the watch for these on Facebook and other social media sites.
Holiday ecards laden with computer viruses: One word describes these potentially virus-laden missives -- dangerous. Check with the person who supposedly sent it to you; if it doesn't jibe, delete! Even if legit, scan for viruses.
Unsecured, public area computers: Unsecured? Enough said. Many times keyloggers and sniffers are placed on there by criminals to watch and record every key stroke. Even checking your email is dangerous on public area computers.
Fraudulent holiday-related websites: You're aware of them, but are your customers?
Job-related email scams: The recent FDIC warning on ACH fraud noted that money mules were being used to move the stolen funds. These scams are where the hackers hire those mules. Warn your customers about this scam.
Auction site fraud: The classic fraud via sites such as eBay and others isn't going away. Buyer beware - if it looks or sounds too good to be true, walk away.
Password theft: This is done in myriad ways, so caution is the watchword. Also, remind your customers to change their passwords frequently and not use the same password for every site they visit.
E-mail banking scams: Can be devastating to a customer's balance, and even their identity, so keep plugging away with the warnings about phishing, vishing, smishing, because the criminals are using more than just the computer to get what they want.
Do tell your customers and employees to practice safe computing during the holiday season and throughout the year. Here's hoping everyone will have a safe, secure holiday season.