Springtime - When the Government's Fancy Turns to ... Regulatory Reform?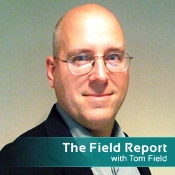 We all know it's coming. Even before President Barack Obama was voted into office and appointed Tim Geithner as his Treasury Secretary, we knew the financial services industry was in for a regulatory overhaul. After the meltdown we witnessed last year in the fallout (to mix my nuclear metaphors) of the subprime mortgage crisis? Please.
The questions are: How much reform do we see ... and when?
The questions are: How much reform do we see ... and when?
Geithner is expected to come forward soon - like, by mid-month -- with his plan to reshape the regulatory world as we know it. And, yes, I mean a plan - not just a plan to have a plan (I believe lessons have been learned after missteps earlier in the administration).
What is such a plan likely to contain? Well, first of all I don't think it'll look dramatically different from the plan put forth by the previous administration, except I personally just don't foresee the Obama Administration axing the National Credit Union Administration. What I do envision: Fewer regulatory agencies overseeing more types of financial businesses. And with tougher measures of safety, soundness and risk management. Lots of talk about consumer protection, executive compensation, oversight for non-banking institutions. Not exactly tough predictions.
Let me explain. Ever since we saw the fall of the big investment banking firms last year - not to mention the collateral damage to the world economy - we've all recognized that regulatory compliance as we know it has to expand from the traditional banking base it holds now. We need all types of financial services firms under a fair amount of scrutiny. The alternative is - well, we've seen it. We're living it.
But how many regulatory agencies do we need? Do we really need an FRB, FDIC, OCC, OTS and NCUA overseeing the nation's financial institutions? Or could the regulatory business stand some market adjustment as well?
This is where I suspect Geithner's plan to take a page from his predecessor's. I could see, say, the OCC and OTS rolled up into Treasury; the FRB established as what's been called the "uber-regulator," and then the FDIC empowered in its role to measure the health of institutions and broker deals as necessary for the failed ones. With credit unions enjoying a resurgence of interest from consumers, I don't see the NCUA going away anytime soon. But that's just my opinion.
And bear in mind that the GOP has its opinions, too. In fact, according to CNBC, Republican bigwigs are meeting now to craft their own response to the Obama administration's plan. Details are scarce, but insiders hint that the GOP plan will emphasize a ban of future government bailouts (now, there's a concept!) and the establishment of a new bankruptcy court category for those "too big to fail" institutions. The GOP plan also would shakeup the current regulatory framework.
But whatever the final regulatory structure, I think we all can expect to see more frequent and tougher exams. Standard sets of guidelines and expectations would be nice, too, and you'd like to think that would result from consolidation. But ... well, let's just leave it at "you'd like to think."
That's my take, at least. What do you see coming? Or perhaps the better question: What type of regulatory reform would you like to see, vs. what do you expect to see?