SEC Antics Serve as Policy Reminder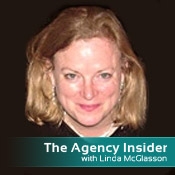 According to the SEC's Office of Inspector General, over the past five years, 33 SEC employees and contractors violated commission rules and policies, as well as the Government-wide Standards of Ethical Conduct, "by viewing pornographic, sexually explicit or sexually suggestive images using government computer resources and official time." The OIG says of the 33 investigations or inquiries conducted, 31 took place in approximately the past 30 months. Many of the employees who engaged in such conduct were at a senior level and earned substantial salaries through their government employment, with salaries ranging from $99,000 to more than $200,000.
The argument that they weren't doing their job while watching porn is more than valid, as seen by the summary of the SEC's Office of Inspector General. Unfortunately the timing of the request for this information by Senator Charles Grassley -- and that it has turned into a political debate -- has taken away the chance for a real lesson for regulators and the industry.
The lesson is - when at work, work.
The lesson is: When at work, work. When at home, do ... whatever. But don't do it on the company's time or equipment.
The sad fact is that the SEC has already received its share of lumps over the lack of oversight and due diligence related to the Bernie Madoff ponzi scheme. That its employees have been doing bad things (and some of them doing a LOT of bad things) when they should have been working is no surprise.
The lesson for financial institutions is: It's never a bad time to review policies and remind all employees about what they can and cannot do with their company-issued equipment. An active monitoring program of your institution's networks and storage devices is also advisable to watch for bad behavior.
The final lesson for all of us to remember is: When you are at work, no matter how high your station in a company or institution, you're always going to be answerable to someone. These SEC officials are only the latest example. Alas, they won't be the last.