Notes on Heartland, Madoff and AIG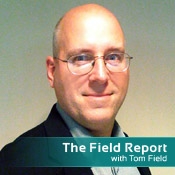 Interesting nuance in the Heartland Payment Systems breach this week. Did you read the article about Visa and the security update it's presenting to its network of processors? In one part of this presentation, Visa discusses myths and facts about PCI DSS compliance, and one of the clarifications made is: "No compromised entity has been found to be PCI compliant at the time of the breach."
So, in other words - and a couple of you astute readers jumped on this - Visa is suggesting that Heartland wasn't PCI compliant during the time it was breached in 2008.
We need to ensure the right checks & balances are in place so that we no longer live by the see-no-evil maxim of "If it shows a profit, don't fix it."
Far be it from me to suggest that this might be legal maneuvering by Visa, but if Heartland - as it has maintained all along - was PCI compliant at the time of the breach, then it might be insulated in part from any potential penalties arising from class action lawsuits against the processor. By taking this stance - no compromised entity has been found to be compliant at the time of the breach - Visa is diminishing, if not outright damaging, Heartland's potential defense.
Needless to say, this one will be interesting to watch unfold.
Curious, too, to note that Visa has very much been in the news of late, but is consistently declining to comment publicly on these matters.
Any coincidence that, at the same time, Visa is widely considered one of the leading contenders to displace either GM or Citigroup on the Dow 30? Could this be a "quiet period" to avoid making waves - or news?
So, Bernie Madoff has spent nearly a week in his new accommodations. Think he's cornered the market yet on cigarette currency?
In the exhale of applause last week when Madoff finally was jailed, I was a little surprised by one reader's reaction:
"All you journalists want to do is jump on the bandwagon and point the finger at the individual and say he should burn for eternity. How unimaginative and unoriginal is that?
"Bernie's just a high profile example of what's wrong with the industry. Why don't you try to be a little insightful and give us a look into the REAL issues in financial services, regulations and controls and not the symptoms of a broken machine?"
Well, I disagree and agree.
First, I don't think it's the journalists who jumped on the anti-Bernie bandwagon. We weren't the ones applauding in court last week when he got hauled off to jail. Those were his investors, his victims. It's public outrage that you're hearing - we're just a conduit for it.
But, then, I agree: I do think Bernie Madoff is just one example (granted, a $50 billion one) of the industry's woes. His was but the first perp walk. As we dig deeper into the roots of the financial crisis and find out exactly what happened and how underneath regulators' noses (to borrow a phrase from a popular movie: "Who watches the Watchmen?"), I suspect we'll see many more court appearances and days of reckoning in the months ahead.
The key, though, isn't just to round up the unusual suspects and heap punishment upon them for what they did. We do need to fix The System so that these crimes can't happen again. We need to ensure the right checks & balances are in place - and we're paying heed to them - so that we no longer live by the see-no-evil maxim of "If it shows a profit, don't fix it."
Re: the AIG bonus quagmire and Senator Charles Grassley, who suggested that AIG execs who accepted $165 million in bailout-funded bonuses should "follow the Japanese example" and apologize to the American people, then resign or commit suicide...
I have a question for the Senator: How did you vote this week on the annual pay-raise for Congress?