New Rules for Social Networking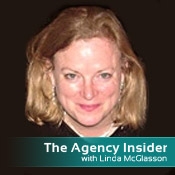 Should you be looking over their shoulder to see what impact their social networking has on your institution's image, or if they're saying something that goes against your institution's company policies?
The new guidelines from the Financial Industry Regulatory Authority (FINRA) for brokers may be something for financial institutions to look at in developing their own social media policies. FINRA, the largest independent regulator of securities firms, recently updated its guidelines for interpreting the rules that govern how investment brokers present advice to the public on online social networks.
Should you be looking over shoulders to see what impact their social networking has on your institution's image?
The guidance in Regulatory Notice 10-06 is presented in Q&A format and clarifies the responsibilities of firms to supervise the use of social networking sites to ensure that recommendations are suitable, and their customers are not misled.
Here's an example of the type of communication the Regulatory Notice covers:
"The treatment of a blog under Rule 2210 depends on the manner and purposes for which the blog has been constructed. Merriam-Webster's Online Dictionary defines 'blog' as 'a Web site that contains an online personal journal with reflections, comments, and often hyperlinks provided by the writer.' Historically, some blogs have consisted of static content posted by the blogger. FINRA considers static postings to constitute 'advertisements' under Rule 2210. If a firm or its registered representative sponsors such a blog, it must obtain prior principal approval of any such posting. Today, however, many blogs enable users to engage in real-time interactive communications. If the blog is used to engage in real-time interactive communications, FINRA would consider the blog to be an interactive electronic forum that does not require prior principal approval; however, such communications must be supervised.'
This guidance may be also looked upon by financial institutions that are developing their own social networking policies, because they try to take the established difference between marketing a brand and promoting specific investment products or services. Let's face it, the distinct lines between personal and professional lives are blurred on Facebook, Twitter, LinkedIn and other social networking sites.
Twitter, for instance, is a place where personal lives and professional work can cross over. On Facebook, a person at a bank may not identify himself as an employee of the bank, but he may be a fan of the bank's official Facebook page and belong to different, unofficial Facebook groups that use the bank's name and/or logo. So you see the chain of dots being connected back to the bank's identity and corporate image, even without the employee saying where he works.
FINRA's guidelines will determine which communications are business-related, or even which posts or tweets run afoul of the rules. FINRA will have some wiggle room for interpreting whether a communication or posting falls under the new rule. Industry pundits are cautioning brokerages to keep an eye on their brokers and what they're talking about on social networks, so as not to fall under the rule's enforcement. This is also some good advice for financial institutions too, even though our regulatory agencies haven't asked us to do the same for our employees. Yet.