My 7 Banking/Security Resolutions for 2010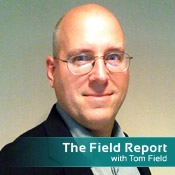 The good news: This is one of only two times a year (post-Labor Day being the other) when you can find almost everyone in the office and rarin' to go.
The bad news: Everyone comes back from the holidays so resolved that they seem to want to get 52 weeks worth of work accomplished in just one.
Whether you know it as phishing, vishing or smishing, a socially-engineered breach of personal or business data is still a potentially devastating crime.
Not that I lack my own resolutions. In fact, coming off a pair of long, holiday weekends, I have my own thoughts about what ought to be done differently in 2010. Here, then, is my short list of banking/security resolutions for the New Year:








OK, I'll stop here. What are your banking/security resolutions for 2010?