Mortgage Fraud: Dirty Little Secrets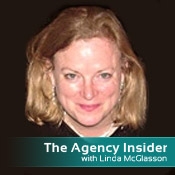 So, the question for financial institutions is: How many of those investigations are happening in your community? Based on the number of Suspicious Activities Reports (SARs) coming in, the numbers of mortgage fraud investigations may be going up further.
The scam artists may not be inside your bank or credit union, but they are lurking around and looking for ways to get your institution involved. As the economic recession continues, more cases of mortgage fraud come to light.
It's like watching a pond dry up -- you start seeing all the junk that was thrown in and is on the bottom in the mud.
As one of my banking friends said when we were discussing the increasing number of Ponzi schemes, investment scams and mortgage fraud, "It's like watching a pond dry up -- you start seeing all the junk that was thrown in and is on the bottom in the mud."
Clearly, it's getting worse. U.S. mortgage fraud reports jumped 36 percent last year. Suspicious activity reports rose to 63,713 in fiscal year 2008 (ending last September), from 46,717 in FY 2007. California and Florida, ground zero in the housing bust, had the highest numbers of suspicious reports, as foreclosures jumped, the stock market dropped and credit dried up in 2008. While the total dollar loss attributed to mortgage fraud is unknown, financial institutions reported losses of at least $1.4 billion, an increase of 83 percent from FY 2007.
"These combined factors uncovered and fueled a rampant mortgage fraud climate fraught with opportunistic participants desperate to maintain or increase their current standard of living," says the FBI.
"Industry employees sought to maintain the high standard of living they enjoyed during the boom years of the real estate market and overextended mortgage holders were often desperate to reduce or eliminate their bloated mortgage payments," states the FBI report.
Highlights from the report:
About 63 percent (1,035) of all pending FBI mortgage fraud investigations during 2008 involved dollar losses totaling more than $1 million.
More than 3.1 million foreclosure filings were recorded on about 2.3 million properties nationally during 2008, up 81 percent from 2007 and a whopping 225 percent from 2006.
The western region of the United States had the most pending FBI mortgage fraud-related investigations in 2008.
The top 10 mortgage fraud states for 2008 were California, Illinois, Texas, Georgia, Ohio, Colorado, Maryland, Florida, Missouri, and New York.
Rhode Island, Massachusetts, Pennsylvania, and the District of Columbia were also tagged as having significant mortgage fraud problems.
Criminals continue to recycle old schemes, including property flipping, builder-bailouts, short sales and foreclosure rescues. Also, in response to tighter lending practices, the fraudsters began new scams such as reverse mortgage fraud, credit enhancements, condo conversion, loan modifications and pump and pay (this is where property appraisals are inflated in value by the builder, and then the property is "dumped" on an unsuspecting buyer).
Reports filed through March put fraud reports on track to top 70,000 in the current fiscal year, the agency notes. I'll garner that if you're doing business in any of the top 13 states for mortgage fraud, you're already acutely aware of the problem. It's going to be a long time before we see these fraud reports headed downward, I fear.
What are you doing to avoid these fraudsters?