Money Laundering Hits Home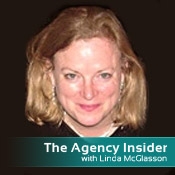 I thought I may have heard it wrong, but by the time I got to the office and checked, yep. The radio had it right. I thought of the other recent case of suspected money laundering that ended the political career of New York Governor Eliot Spitzer and how we thought that was the biggest story at the time, and how maybe people realized that no matter what bad things you may be trying to hide, the bankers will report you. That is how Eliot Spitzer was sussed out -- a SAR (suspicious activity report) that was filed by one of the banks he did business with ended his career because he was spending thousands on expensive call girls. I then heard the theme music to the Sopranos in my head and thought, 'Just when I start to believe we'd gotten out of it, they've pulled us back in with these money laundering rabbis.'
Money laundering in itself is criminal, and so are bribery and corruption. I and other citizens in the Garden State, where cronyism is a part of the political fabric, expect most of our politicians to be "less than stellar" in their actions. But now the twist with the four rabbis being arrested is that no one can be above consideration as a money launderer or criminal.
In the Garden State, it's certainly been a bit "greener" for some money launderers. But not anymore.
The "paragons" of virtue, setters of our moral compasses, revered religious leaders of New Jersey and New York communities, were led away in handcuffs from their homes, charged with money laundering through various religious charities, some of which, according to Acting U.S. Attorney Ralph Marra, may have been set up only to launder money. I was shaking my head in disbelief; could this could really be happening?
The conversation I had yesterday with Ken Rijock, an expert in money laundering and a former money launderer himself, made it clear to me that this is now one of the modus operandi for money laundering. Rijock asserts that no one, especially politically exposed persons (PEPs) such as rabbis or other religious leaders who have signature authority over charities, should be excluded from due diligence efforts on the part of compliance officers at institutions. They're actually probably more at risk because of the lack of checks and balances that are found in for-profit organizations.
I'm now curious to see when the other shoe drops, so to speak, on the bankers who were doing business with the four synagogues and the rabbis, and if banking regulators will be looking at the filing or lack thereof of suspicious activities reports at those banks. If I was the BSA compliance officer at those banks, I'd be ready for a visit.
In the Garden State it's certainly been a bit "greener" for some money launderers. But not anymore. The only color the accused money launderers should be seeing from their jail cells is grey or black.
Welcome to the Garden State.