Mobile Payments: The Future Is Here
Mobile Payments Nudge U.S. Toward EMV Chip Standard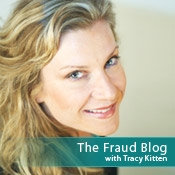 My opinions aside, last week's near-record attendance at the Mobile Financial Services Forum (#MobileForum on Twitter) in Arlington, Va., proves the financial industry is starving for more information. A good mix of about 100 bankers, regulators, mobile-services providers and payments players turned out for the event, which was hosted by The Financial Services Roundtable's BITS and the Financial Services Technology Consortium.
"The topic, in general, hit the mark," says Ann Patterson, vice president of communications for BITS and the FSTC. "This is one of the largest turnouts we've had in BITS' 14-year history. We've had forums on payments channels, authentication, AML (anti-money laundering) and identification management; but definitely, with the turnout for this event, we see that this is an issue that is top-of-mind for most of our members."
Don't be fooled -- a move from magnetic-stripe payments seems inevitable.
Being the only media representative present at the event, I was asked to sit it out during a couple sessions -- one being a panel discussion with regulators and another focusing on the future of mobile remote deposit capture. RDC -- in some ways surprising, in other ways not -- is a hot topic in mobile circles. I guess that's because RDC, in part, has paved the way for mobile payments and adds a whole new level of consumer convenience.
Mobile RDC takes away much of the reason bank customers and credit union members visit their branches -- to deposit checks. And even though check usage is slowly but surely declining in the United States, checks are still circulating, and any service that works to automate the way we handle those checks is bound to be of interest.
But other mobile topics, especially payments, are of interest, too. Mobile is now being touted as the next step U.S. payments and financial services providers are likely to make on their walk toward chip or EMV-standard payments. Don't be fooled -- a move from magnetic-stripe payments seems inevitable. With the rest of the world already well on its way toward EMV rollout completion, the U.S. is going to have to make a move one way or the other sometime very soon. If it's not EMV, then it's some other form of near-field communications.
Regardless, the days of the mag-stripe card are numbered -- even if that numbered timeline takes five to 10 years to reach completion.
So, I'm anxious to see what kind of response BITS and the FSTC develop. I'm sure we can expect another forum that focuses on mobile security. And, as I continue to follow this topic, tying in information we are internally collecting via our Faces of Fraud Survey, I'd really like to hear what you think. Do you have concerns or opinions about EMV, payments, mobile transactions and mobile apps? Please send them my way. Post a comment. What is top-of-mind for your institution when it comes to mobile?