Why Madoff's Mess Can't Ever Happen Again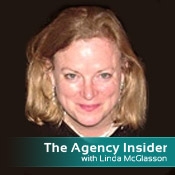 Some victims have likened their pain and grief to another tragic time, September 11, when thousands lost their lives to terrorist attacks. Why the 11th? Because December 11, 2008, was when Madoff came forward and revealed to the world what he had perpetrated. He immediately ruined the lives, hopes and dreams of thousands, and he became the most reviled figure in recent history. One hundred and fifty years of punishment on 11 counts doesn't seem long enough for the lives and legacies he ruined, including his own and his family's future.
While Madoff sits in a jail cell, regulators will continue to regulate. But now many on Wall Street and Main Street are asking the same question: How could the Securities and Exchange Commission (SEC), the regulator of Madoff, fail to miss the repeated, credible and specific allegations that pointed to problems early on? If they had stepped in and done due diligent inquiries, many people would still be financially sound instead of broke, bankrupt and scavenging dumpsters looking for food.
The bigger question for the SEC here is: Was Bernie Madoff considered "too big" to investigate?
Where is the outrage here against the SEC? The lone voice in the wilderness, Harry Markopolos, rang the alarm bells on Madoff's slippery doings. He did this not once or twice, but numerous times. Markopolos says he's the "$50 billion failure" because he didn't stop Madoff. When asked by his hedge fund that he was working for in 2000 to find out how exactly Madoff was getting such fantastic returns on a consistent basis in options trading, Markopolos discovered it couldn't be done, at least not legally. He concluded it was either advance information Madoff received before the trades or the Ponzi scheme scenario. Unfortunately for Markopolos, he was right, and he flatly said as much to the SEC office in Boston.
What did the SEC do when they received the whistleblower's memos that warned they needed to check out Madoff's options trading results? They ignored them. After several inquiries that Markopolos made to the agency, they essentially told him to go park in a corner and count ceiling tiles. This was at the same time the SEC lawyers pursued little stock manipulation allegations against individual brokers, such as the case against Richard Kwak, a former Morgan Stanley broker who was finally exonerated of stock manipulation after more than seven years of hearings and two trials. He's now faced with $1 million of debt from his legal bills and is staving off bankruptcy.
The bigger question for the SEC here is: Was Bernie Madoff considered "too big" to investigate? Why did the SEC Boston office that fielded the initial memos from Markopolos on Madoff do nothing, not even request more information, but instead went after Kwak and other "little" fish with a vengeance worthy of a billion-dollar fraud scheme?
Easy to figure. It's the number of guilty pleas and settlements they're able to generate when they go after smaller guys, who'll eventually run out of will and/or money to fight allegations and end up pleading guilty or agree to a settlement even when they're innocent.
SEC, let's lose the quantitative approach to hunting out the bad guys, and be ready, willing and able to pursue cases against even the biggest players. Remember when Markopolos testified about his independent financial fraud investigation about Madoff in front of Congress? His testimony was the bugle call for regulatory reform and electrified many who heard it. You're scared to prosecute the big players? Forget that some of the former players from Wall Street (aka Goldman Sachs) are now in positions of power in Washington at the highest levels. You've got to ask for the weapons and the big bullets when hunting the big players and be ready to take down the biggest ones if needed.
The regulatory reform package proposed earlier this month by President Barack Obama, including the proposed new consumer financial protection agency, will offer some regulators the armaments they need to suspend the business dealings of bad companies. If the SEC has some sharp-minded executives at the top, they're going to realize this is the time to make their mark, load their big guns, take aim and vow that another giant scam such as Madoff's manipulative Ponzi scheme will never have a chance to begin under their watch.
In this case, this Madoff wolf's hide is nailed to the barn of the U.S. District Attorney's, not the SEC's. Good hunting, SEC. Be sure to aim at the biggest carnivores in the pack.