Madoff Got the Goldmine, We Got The Shaft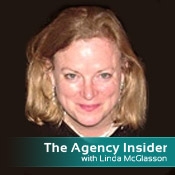 There is an extremely nervous group out in the marketplace -- those hedge fund managers and others who talk about their funds as if they floated down from Heaven on a cloud. I think we may see some immediate changes in how these funds disclose where they're making their profit and who's getting it. No longer will it be allowed that an investment manager just says "I'm making money for you." They'll have to show, just like when we were in school and solving a math or algebra problem, HOW they made the money for you.
I read others who ask where was the SEC (Securities and Exchange Commission) during all of this? They may have been asleep at the wheel on this one, or lacked real insight into what perhaps was going on at the firm. Don't forget others like Bear Stearns, where we remember Chris Cox gave it a thumbs up nine months ago, and three days later it imploded. I will also take a calculated bet that we will see some really strongly-worded regulations that will focus on the hedge funds and the transparency of their operations.
What he's done to the already shaky confidence and trust of our customers and clients and further tarnished reputation of the industry was akin to pulling the plug on a patient on life support.
With the announcement on Thursday that former SEC Commissioner, Mary Shapiro, a seasoned regulator and investor advocate, will be Obama's pick to head the SEC, the coming months and years of the Democratic administration will make the Madoff case, among others, a primary example of what they're looking to stop. It's not hard to predict there will be a "whole lotta shakin' going on" within the regulatory agencies after Obama comes into office. The enforcement arm of the SEC will be armed to the teeth with regulatory ammunition and "let loose" on Wall Street to impose penalties on companies that do wrong. I'm sure there will be a lot of changes in the way business is run with positives for investors and the public that deserve a cleanly run, open-for-all-to-see industry.
It's not unusual for regulatory bodies to tighten their grip after cases such as this one, but those brokers, investment managers and market makers who did no wrong will end up paying the price for Madoff's alleged fraud. He was perhaps a single rogue (we can only hope) investment manager who acted so ethical and clean on the outside (you'll recall he was a former chairman of Nasdaq) but behind his smiling grandfatherly face...well, different story.
When Obama takes office on January 20, 2009, I would not want to be one of those not-so-clean traders, creditors or lenders on Wall Street or on Main Street. Talk of a "Sarbanes-Oxley on steroids" regulatory bill is already afoot in Congressional offices. Once the dust settles and the new, improved SEC and other federal banking regulators, FDIC, FRB, OTS, OCC, NCUA (and don't forget the FTC for the rest of those non-financial industry businesses) begin their work in earnest to hunt down and bring to justice those who attempt to scam people from every corner of society.
While the rest of us wait for 2008 to come to an end, there are a few glimmers of hope out there in economic forecasts for the rest of the honest institutions, brokerage firms and their customers. Rebuilding trust and confidence with your customers and reconnecting the communications with them has to be a priority now for everyone in the industry.