It's Time to Get Loud - Banks Are Safe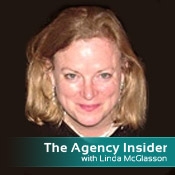 It's FDIC Chair Sheila Bair's turn at underdog, as she again repeats what the FDIC has been saying almost like a Buddhist chant since the financial crisis first began last summer - your money is safe in FDIC-insured institutions.
The American banking customer isn't good at remembering this, apparently. They can't remember if they've ever lost any money in an FDIC-insured bank. (That's a trick question -- the answer is no one has ever lost any money in an FDIC-insured bank.) It also hasn't helped that the public's confidence has been shaken to the core with the implosions, failures or government bailouts of some of the biggest banking names in the country including Washington Mutual, Wachovia, Citigroup, to name a few. It also doesn't help that the daily news is filled with gloom and doom of other entities applying to become bank holding companies, including investment giants Morgan Stanley and Goldman Sachs.
It's FDIC Chairman Sheila Bair's turn at underdog, as she again repeats what the FDIC has been saying almost like a Buddhist chant since the financial crisis first began last summer: Your money is safe in FDIC-insured institutions.
But with the recent national poll that surveyed the American public on CNBC's "Wealth in America" showing one in three consumers surveyed were not confident that their money was safe in FDIC-insured banks, the role of the underdog being played by the FDIC begs the question for those FDIC-insured institutions out there: What are you telling your customers about the safety of their deposits? What is the level of customer confidence at your institution?
It should be shouted from the rooftops, blared over loudspeakers, even piped in as elevator and teller line advertorials at every FDIC-insured institution: "Your money is safe with us here in this FDIC-insured depository institution." Period. End of story. Oh, also be ready to answer questions about how it works, or let the FDIC explain it for you.
It doesn't matter how shaky or shady the institution's lending practices are, (I'll bet we'll see this changing very fast in the coming months) -- the fact that a depositor is guaranteed protection with the full backing of the federal government should be enough to calm the hand-wringing, lip-biting, acid-reflux types of consumers out there that worry about their money. I have to say it here, the FDIC has done its job in publicly stating its case, more than once this year -- at least several times by Chairman Bair since IndyMac. It's time for all those FDIC-insured institutions to kick it up a notch when spreading the news of this fact to their customers and the public at large.
How to accomplish this? It's a matter of public relations. When I drive home every night north on a major highway here in my home state of New Jersey, there is a prominently-placed, well-lit billboard on the roadside that says this clearly for a bank that has branches in the state -" Safe. Sound. Secure and ready to lend." I don't bank at the institution that has the billboard, but it makes me think that this bank has the right idea. They're blanketing the public with the news that their money is safe at this bank. I even hear a radio commercial from the same bank saying the same thing.
The fact is that for the last 75 years Americans have put their faith behind the FDIC guarantee, and that faith has paid off. No one has lost a single penny from an FDIC-insured deposit. This should be the first thing that bankers say to customers when they walk into the local branch or begin logging in on their online bank account. "Did you know that your money is safe in an FDIC-insured account with us?"
Another idea for your online banking website, while they may be annoying, those pop-up boxes on websites do get read, especially when they're pertinent to what the customer wants to know. How about talking about the FDIC insured deposit at your next community meeting or writing a letter to your local newspaper's editor? Get on the local news and be the "talking head" of your institution. C'mon, don't be shy, you know you cut a figure on camera. And if you don't, then get air time on the local radio show with the message.
Another fact to state to your customers: Since the creation of the FDIC in 1933, it has handled 2,200 bank failures, and no one at those institutions lost a dime of insured funds. If that is averaged out, it would come to about 29 banks a year that the FDIC has closed. They've become polished professionals at this, so when they close an institution, they do it in a quiet, confident manner to instill calm back into the failed bank's customers. Last summer's IndyMac closing showed just how good the FDIC is at meeting customers face-to-face and instilling them with confidence. Fact: No customer at IndyMac lost any of their insured deposits, but the media frenzy that showed people standing in lines outside of bank branches incited fear and uneasiness not just in IndyMac customers, but the rest of the country's TV news-watching public.
A very wise and sage information security pro, (I call him the Godfather of Information Security) Steve Katz, former CISO at Merrill Lynch, JPMorgan Chase, and Citi, once told me that there were only two things that banks had to sell - money and trust. Without the confidence and trust in an institution, customers will take their money elsewhere. Trust and confidence are paramount for banks. It's time to get loud and tell your customers that their money is safe in your institution, and tell them why it is safe. Educate your customers about FDIC-insured deposits, then repeat the message and repeat it and repeat it to help Sheila Bair get the message out that it has always been safe to deposit money in FDIC-insured banks like yours, and it always will be.