ID Theft Prevention: "I Lost My Purse ... Now What?"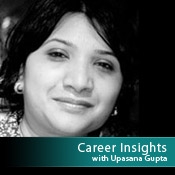 I lost my purse at a local movie theater recently, and within a couple hours realized my loss. Nervously, I rushed to the customer service department, all the while hoping to get my grey tote bag handed safely from underneath the counter.
When my purse wasn't returned, suddenly my world was a different place with no tangible evidence to prove who I really am. I lost all my key identifiers - driver's license, AAA, insurance, credit and debit cards, health insurance, library card, frequent flyer mile and quite a few individual store credit cards.
When my purse wasn't returned, suddenly my world was a different place.
While I probably didn't have an excessive amount of cash, I had a great deal of personal information that could easily be used to impersonate my identity.
Here is a list of steps I took to try to prevent being a victim of identity theft:
1. Take Inventory -- I had to first jog my memory to mentally scan the contents in my purse to be able to effectively take steps to safeguard my identity:
How many credit cards was I carrying?
Did I have bank PINs jotted down anywhere?
How about my health insurance/prescription/dental benefit card?
Driver's license, registration and auto insurance card
Was my Social Security number on one or any of the documents lost?
Did I have any bills or statements (i.e., telephone, electricity, credit card) in my purse?
Store club cards (supermarket, Sams Club, Costco)
AAA insurance card
Library card
Video store card - (i.e. Blockbuster)
Health club card
Discount cards or annual passes (movie, amusement parks)
2. Take Action -- I soon made a list of all my stolen personal information and started to take action:
File a Police Report: I went to the local police station to file an incident report, giving them a list of all my lost items. I requested a copy of the report. Always a good thing to ask for, as sometimes you might need it later. I also took down the name and business card of the officer who assisted me to follow up in case I had any additional questions.
Contact State Motor Vehicle Agency: I immediately contacted my state agency for my lost driver's license. I placed a stolen/lost card warning on their file. I also requested a replacement with a new license number.
Reach out to Bank: I went directly to my local Bank of America branch and spoke face-to-face with the bank manager and inquired if I had any unusual activity in my account recently. I then informed him about my stolen credit and debit cards and requested him to put a stop payment and reissue new cards. I also changed my personal settings and pin number on my new debit card.
Notify Health/ AAA Insurance: I notified my medical and AAA insurance carrier. I was scared that someone else may be using my information for any kind of medical treatment or prescription or in the event of an accident. I also requested a replacement policy number.
Contact Other Associations and Stores: I then called all individual stores and associations to notify them about my lost membership or store credit cards. I requested a replacement card with a new account number. In a few places my SSN was the membership number, in which case I requested that an alternate number be used, which is a good practice for anyone to take, even if they haven't had their card lost or stolen.
Initiate Credit or Fraud Alerts: Being a potential victim of Identity Theft I also contacted all three major credit reporting agencies (CRAs) by telephone:

TransUnion:
www.transunion.com
To report fraud: 800-680-7289
TDD- 877-553-7803
fvad@transunion.com

Equifax:
www.equifax.com
To report fraud: 800-525-6285
Hearing impaired: Call 1-800-255-0056
https://www.alerts.equifax.com/AutoFraud_Online/jsp/fraudAlert.jsp

Experian:
www.experian.com

To report fraud: 888-397-3742
I specifically used the "Report Fraud" numbers for each CRA. I asked for a fraud alert and my free report as a potential victim of ID theft. This report gave me the opportunity to check for any pending credit applications and to verify that all the current information is correct.
I am also asking that the three credit reporting agencies place a "credit freeze" on my accounts, so in the event someone tries to open new credit in my name, they won't be able to do it. The ability to freeze your credit varies from state to state, but the three credit reporting agencies will help steer you in the right direction. Some states charge a minimal fee to freeze your credit, but it's the best way to know that no one can use your good name and credit for their gain.
I'm hoping that whoever took my purse just took the money and threw away the rest of its contents. It will be some time before I'll be able to sleep easy at night, worried that someone is using my identity.
In the interim, I'm grounded for now, and won't be applying for any new credit cards in the near future. Have you or anyone you know had a similar experience? Let's hear from you and what you did.
About the author: Upasana Gupta is an HR professional who has successfully represented Fortune 2000 companies, information security services companies and large technology firms in enabling them to locate, attract, hire and retain top-level Information Security and IT talent. In addition to her recruiting background, she also writes and is a contributing editor at Information Security Media Group, specializing in career matters and emerging roles within the information technology and security community. She holds an MBA in Human Resources from Maharishi University of Management.